Shhh...how to get voluminous lashes without extensions?
I've always been intrigued with friends and colleagues who bat their long and luscious lashes (with the help of extensions). Sometimes I'll wear falsies when the occasion calls for it, but I've never gotten lash extensions myself.
Wait, what's a Keratin eyelash lift?
Seeing that fashion model Gaile Lok had hither me-like lashes via the technique of Keratin eyelash lift I dug deeper and found the reputable Yumi™ Lashes, a trademarked technique that turns the eyelashes upwards to give them length, height and volume with the appearance of having longer and thicker lashes that can last for 8-10 weeks. All this without the fear of damaging my own lashes.
Easy to book and ask questions
The reservation process was swift and easy to do, I first enquired on their Facebook page and asked about their rates ($899 for the standard Yumi lash treatment) and available bookings. After a few back and forth they switched to communicating through Whatsapp which is serviced by the lash technicians so they're able to answer any product/technique related questions.
I was very pleased and impressed by how prompt they could reply and how detailed they were in making sure I was prepared (no contact lenses, no eye make-up – good thing I could remove at their salon) and that I could find their salon (which requires walking through the lift lobby to find another lift near the side entrance!). Thankfully it didn't take too long to find.
lash treatment process
My technician Bonnie was experienced and knew how to calm my nerves as I was worried about how it may affect my eyes. She explained that the treatment involves three major steps: a lifting serum to extend the lashes upward, a serum to hold the lifted lashes in place, and a tint to darken the lashes and make them look bolder.
Step 1: Having applied silicone pads over my eyes, separating the upper lashes from the bottom ones; Bonnie carefully applied the lifting serum only to my upper lashes, leaving it on for roughly 12 minutes. While I was rather anxious at first, (imagine lashes being tugged) but it didn't take long to getting used to. I think ladies who often get lash extensions will not feel much discomfort.
Step 2: Once that was done, Bonnie removed and replaced it with an application of a fixing serum, to hold the newly extended lashes in place. This was left on for around 12 minutes.
Step 3: Next came the lash tint, black coloured tint for me to help darken my lashes even more – that took about 8-9 minutes to set. Afterwards Bonnie applied a nourishing treatment to give my lashes a healthy-looking sheen.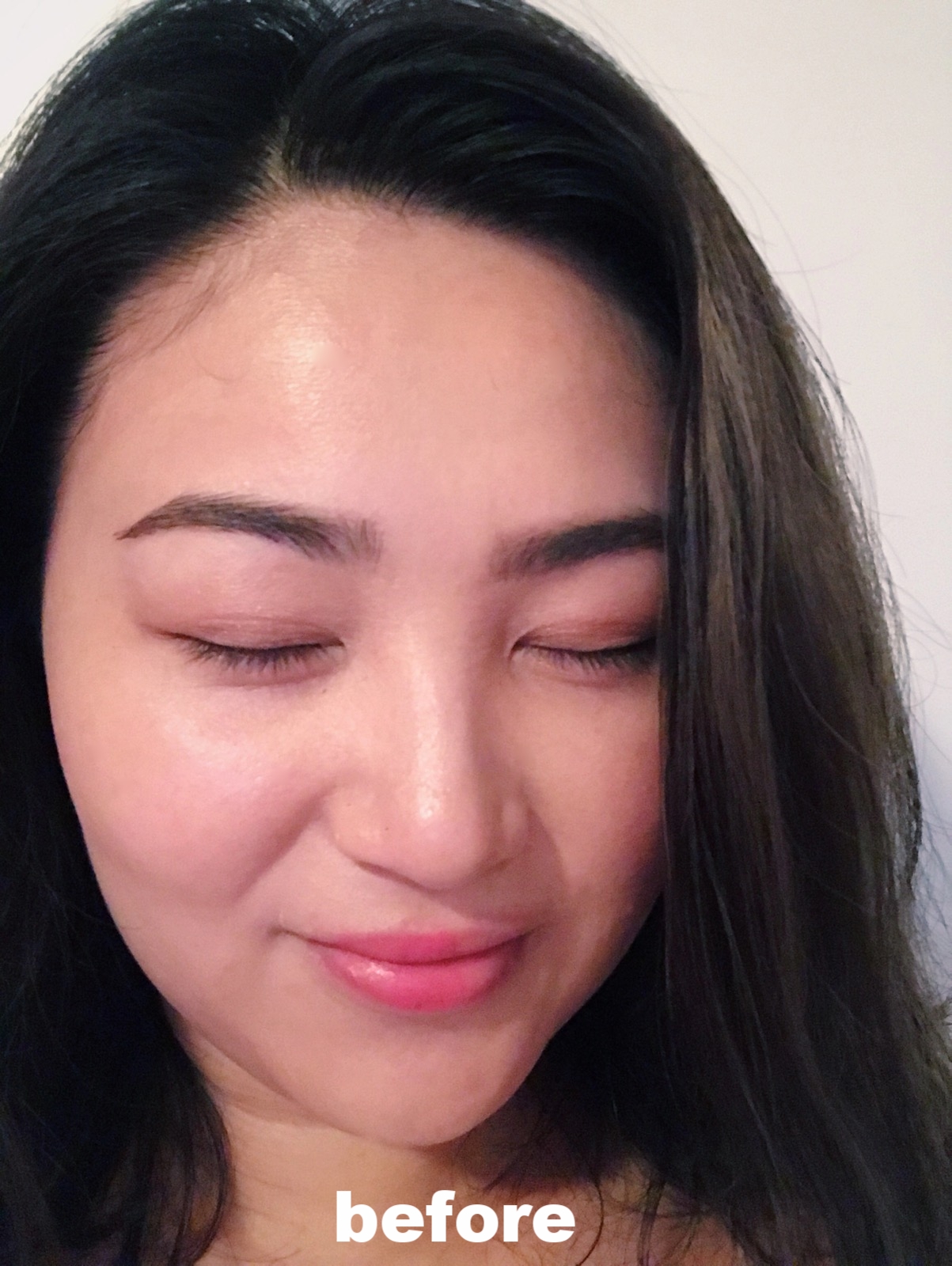 Verdict
I am very happy with the results and while it appears from the "After" shot that my lashes are shorter, from the close up you can see they are in fact now curved upwards (no more lash curlers in the morning!) and allow me to look more awake at all times of the day. In another 8-12 weeks I'll be looking forward to my next appointment as they save me time in the morning and just one layer of mascara makes me look wide awake.
Did you know?
Yumi Lashes trains most of the registered lash technicians who use their procedure and equipment in Hong Kong.
Yumi Lashes Asia
HK$899 for a Yumi lashes treatment by their certified technician
Unit A, 5/F, Wing Cheong House, 53 Queen's Road, Central, Hong Kong (opp. Zara, enter from Kamming House)
Tel: +852 2799 0800